Our Services
Although cryotherapy is our forte, over the years we have grown our services to fit the needs of our customers.
Find out more about all we offer below, and schedule an appointment to try it out yourself.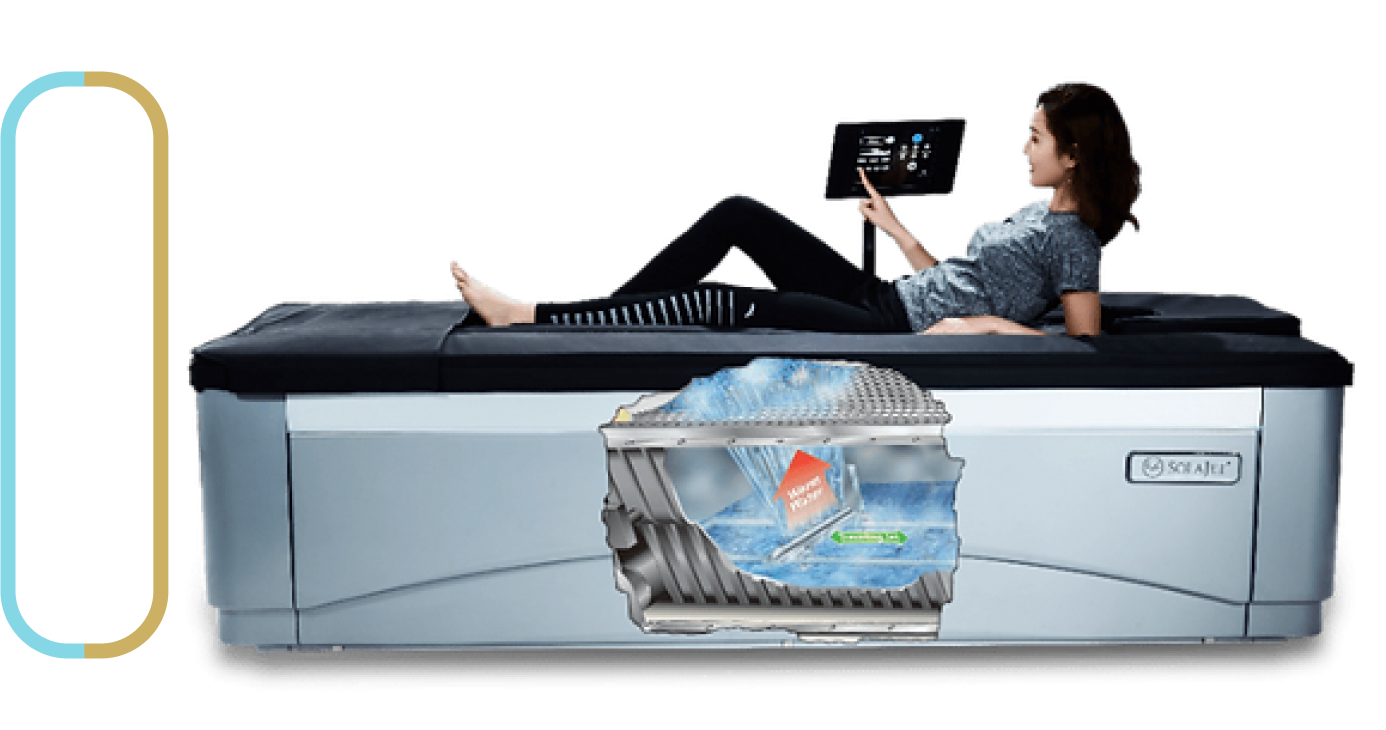 SolaJet® Dry-Hydrotherapy
SolaJet® Dry-Hydrotherapy is an innovative wellness solution, offering a touch-free, full-body treatment that combines the therapeutic benefits of massage, heat, and hydrotherapy. Utilizing advanced Endo-Kinetic™ technology, this service provides a deeply soothing experience tailored to individual wellness needs, without the necessity of direct water contact.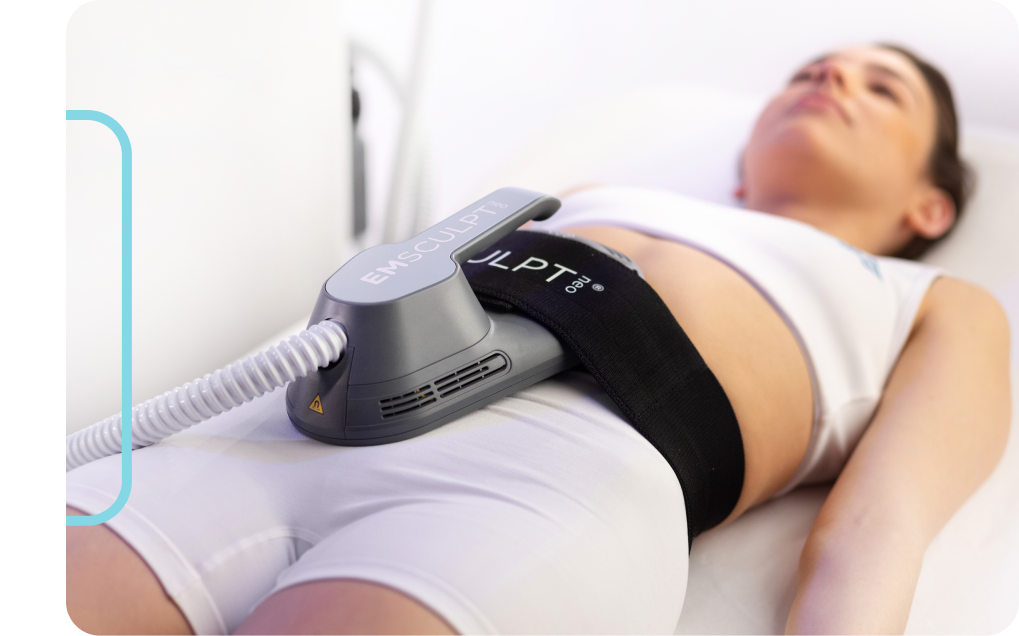 EmSculpt Neo
EMSCULPT NEO is the first non-invasive device that helps eliminate fat cells and build muscle in a single 30-minute treatment session. Best of all, EMSCULPT NEO has a broad appeal as it can treat patients up to BMI 35.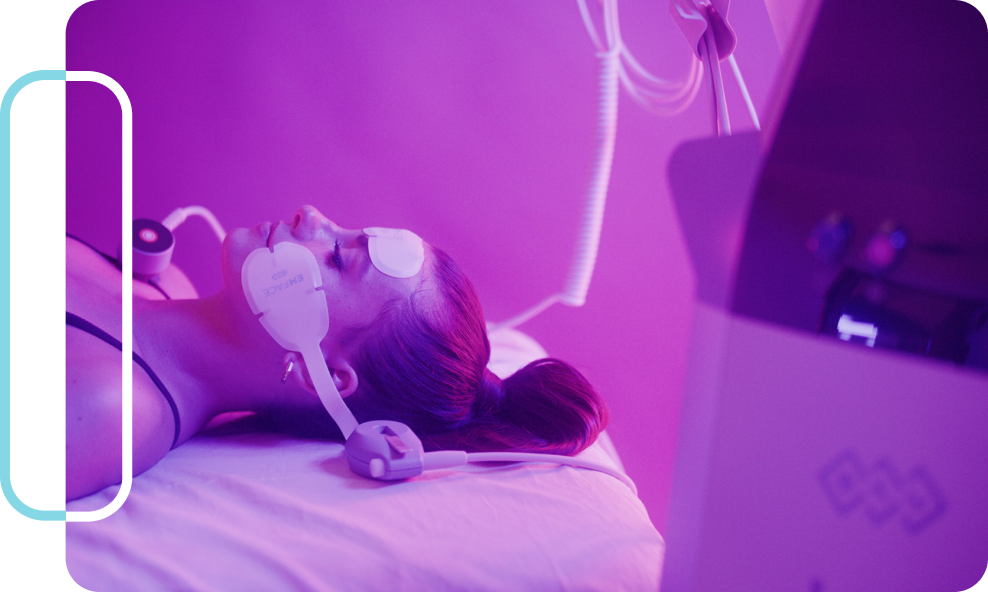 EmFace
EMFACE is the first therapy that works on the framework of your face from the inside out. EMFACE is a groundbreaking facial enhancement technique that elevates and boosts your facial features, all the while breathing new life into your skin by fostering collagen and elastin growth. This treatment precisely energizes, fortifies, and revitalizes facial muscles.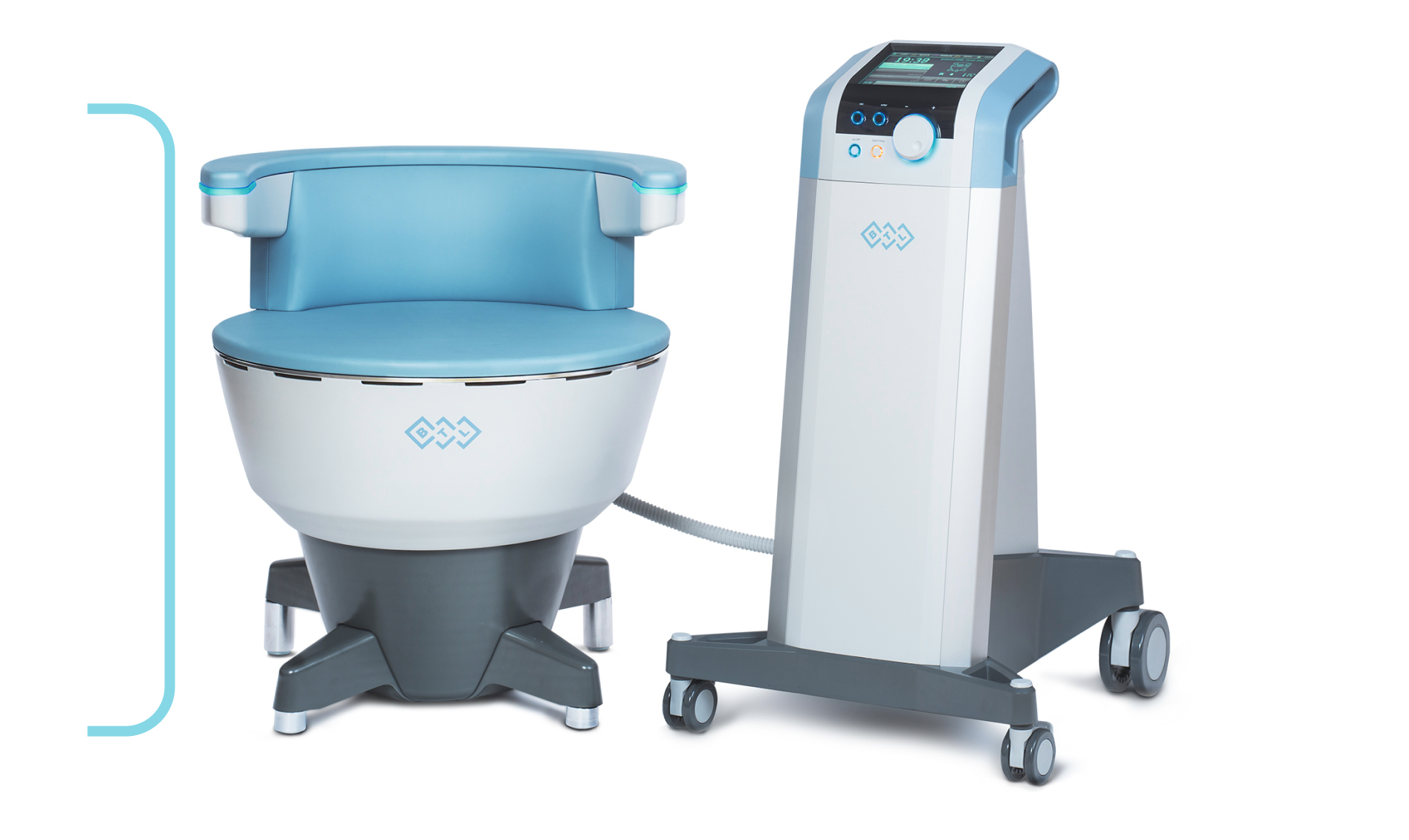 EmSella
A breakthrough treatment for incontinence and confidence. This unique technology revolutionizes women's intimate health and wellness by providing those suffering from incontinence with a completely non-invasive option.
EMSELLA is a great option for men and women of any age who desire a solution for urinary incontinence and improvement in their quality of life. Studies confirm 95% of patients report an improved quality of life.*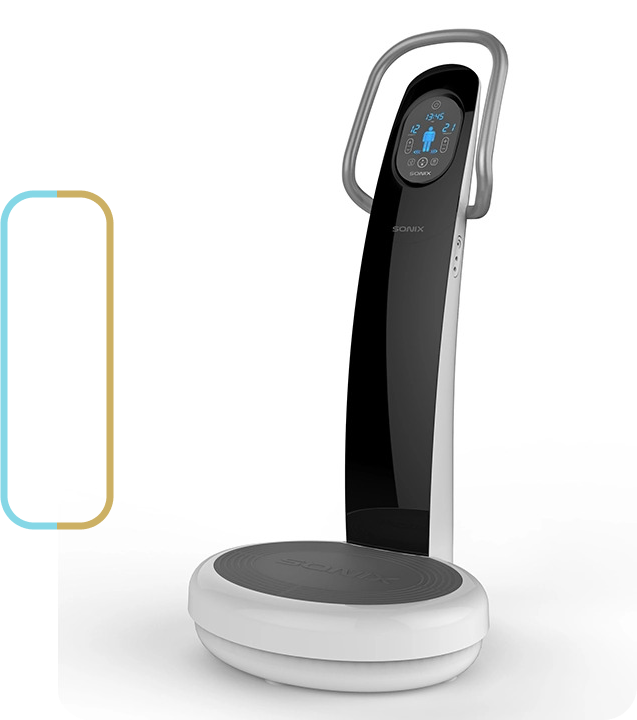 Sonic Whole Body Vibration
SONIX PULSATION VM15
Discover the amazing benefits of Whole Body Vibration (WBV) – the revolutionary exercise platform that vibrates while you stand or sit on it. By incorporating WBV into your workout routine, you can achieve a whole new level of fitness and wellness that traditional exercises alone simply cannot match. The WBV platform stimulates your muscles and bones with high-frequency vibrations, which trigger an involuntary muscular response. This means that your muscles contract and relax at the same rate as the frequency set on the WBV unit.
THE SONIX DIFFERENCE
The patented Sonix Pulsation VM15 Whole body vibration combines Pulsed Electromagnetic Field Therapy (PEMF) and pure vertical vibration in one technology. The Sonix is the only vibrational plate available in the world that is truly sound actuated, with a precise frequency range from 3 - 50 Hertz in 1 Hertz increments. The base plate or motor is actually a powerful magnetic voice coil or speaker.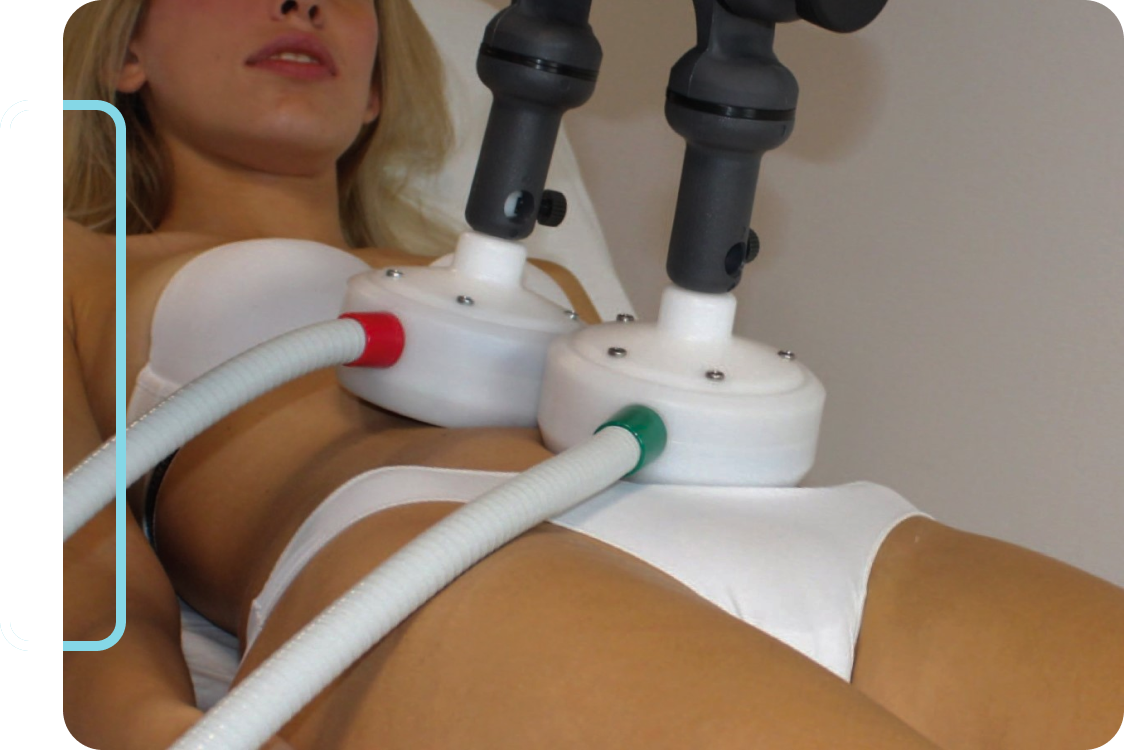 BioStim
BioStim™ is a painless, non-invasive treatment that utilizes electromagnetic stimulation (EMS) for immediate results. BioStim™ targets specific muscle groups and creates a workoutlike effect without requiring the same level of physical effort as traditional exercise.
These contractions, if repeated for a sustained time and at elevated rates of speed, produce the effects of prolonged and hyper-focused exercise. It is as if thousands of crunches had been performed in 30 minutes.
EMS helps to build muscle, reduce fat, and improve muscle definition for a more sculpted, toned appearance. It also helps to increase metabolism and enhances lymphatic drainage.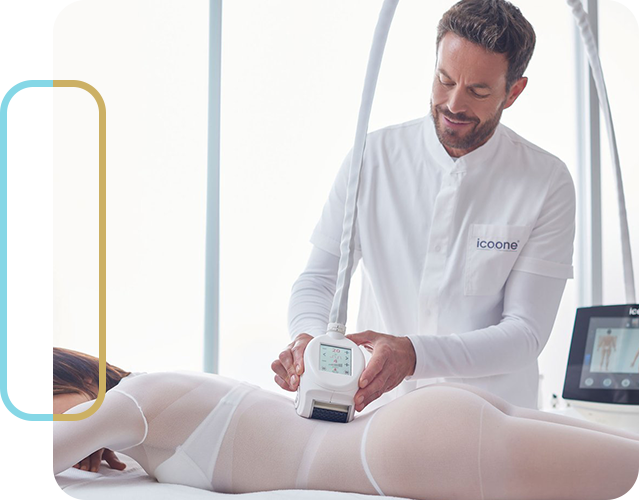 Icoone Body Contouring
Regaining a harmonious silhouette and reducing excess fat in 'critical points' is now possible, without a scalpel and with quick and long-lasting effects. The good news is that today the solution for body contouring exists in an effective and non-invasive way.
Icoone is one of the best devices for non-surgical body contouring thanks to Roboderm®, an innovative technology that performs a Multi Micro Alveolar Stimulation, that mobilizes cutaneous and subcutaneous tissue down to the deepest layers, boost circulation, drains liquids and promotes the reduction of fat deposits.
Icoone is equipped with microstimulators that, like thousands of tiny hands, massage the skin, providing up to 21,600 microsimulations per minute.
Icoone also allows for two hands massages to treat both sides of the body symmetrically, and incorporates LED and Laser light sources that can be used together or separately, enhancing the effect precisely on areas where fat is more resistant to diet and sport.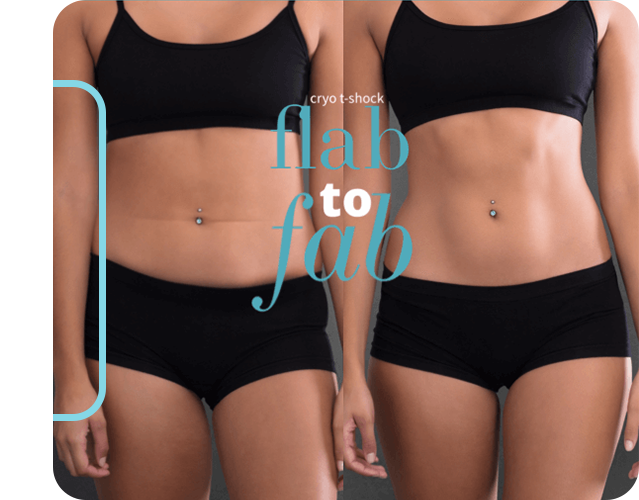 T-Shock Body Sculpting
CHILTONIC BODY SCULPTING & CHILTONING
Cryo T-Shock is cryogenic and thermogenic treatment to reduce cellulite and undesired fat. Cryo T-Shock provides Slimming and Toning. By alternating warm and cold at different times, temperatures and sequences, the T-Shock can perform a myriad of functions.
CHILTONING
ChilToning helps to reduce the appearance of cellulite, fine lines and wrinkles by stimulating collagen and elastin production while tightening muscles.Cellulite is caused by uneven deposits of fat which are separated by collagen fibers. The Cryo T-Shock safely triggers the fluids that bind the fat cells together to crystalize. This crystallization destroys the fibers holding the fat deposits together, softening the skin and returning a dimple free appearance.
BODYSCULPTING
Chiltonic's Body Sculpting safely and effectively uses thermal shock to naturally reduce fat cells without any damage to the skin. The Cryo T-Shock breaks down fat cells by starting the treatment with heat then a prolonged period of cold then heat again. It is a safe, painless and a non-surgical alternative to liposuction. It is a less less expensive, painless, and more effective procedure than other fat removal procedures.
STAR T-SHOCK
Chiltonic is excited to announce its upgraded T-Shock services! Introducing Star T-Shock with static pads! Our new T-Shock machine offers the ability to perform automated fat + cellulite reduction while maintaining social distancing. Want two treatments at once? You can now slim your fat away and simultaneously receive a facial or toning treatment!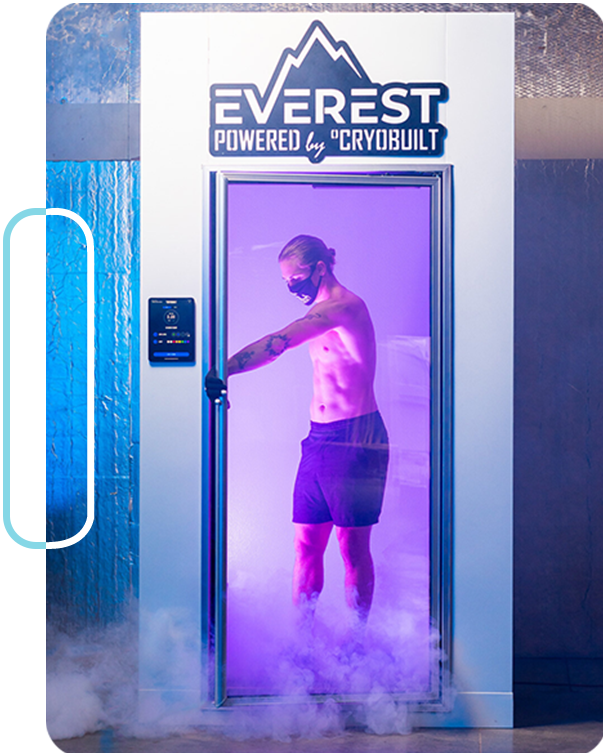 Cryotherapy
WHOLE BODY
This 3 minute treatment can provide incredible benefits to your health and wellness. The treatment takes place in a chamber. This process cools your body down similar to an ice bath, but much faster and without the extremely cold water! The benefits are amazing, from reducing inflammation to helping you sleep better.
FACIAL CRYOTHERAPY
A Cryofacial is an incredible way to realize the benefits of Cryotherapy on your face. During a Whole Body Cryotherapy Session, your head is not exposed to the nitrogen vapors. However, a Cryofacial utilizes pressurized liquid nitrogen vapors flow through a wand across your face. This 20 min treatment is known to increases blood circulation to produce a tighter more even skin tone, calming inflamed acne and smoothing out fine lines and wrinkles with an increase in collagen production.
LOCAL CRYOTHERAPY
Local Cryotherapy is a specialized treatment of a specific area of the body. Unlike Whole Body Cryotherapy, localized treatment does not require your entire body to be exposed to the nitrogen. Instead, pressurized liquid nitrogen vapors flow through a wand that hovers over the "local" area and gradually reduces inflammation and increases blood-flow, similar to icing. Temperatures reach down to -240 degrees, and treatments last for 10-15 minutes.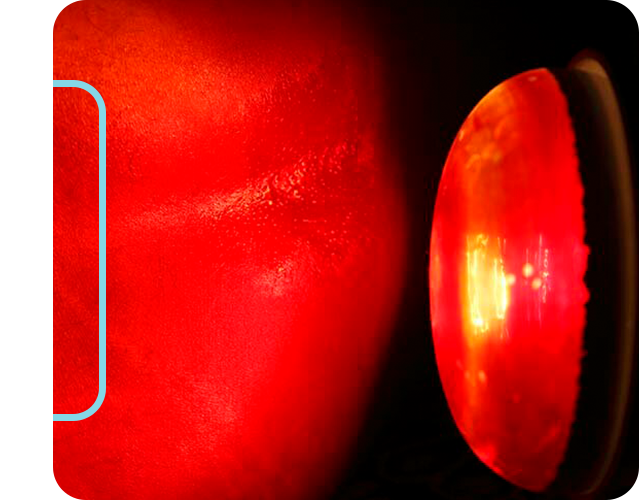 Red Light Therapy
Red light therapy is a form of low-level laser (light) therapy (LLLT). Think of it as like a healthy tanning bed. During a session, the light delivers wavelengths of natural red and near-infrared light. It's like the wavelengths you get from sunlight without the harmful UV rays.
The painless procedure penetrates the skin up to eight to 10 millimeters without producing heat. It improves cellular energy and metabolic processes. Red light therapy may also help with psoriasis, acne, wrinkles, burns and other skin issues.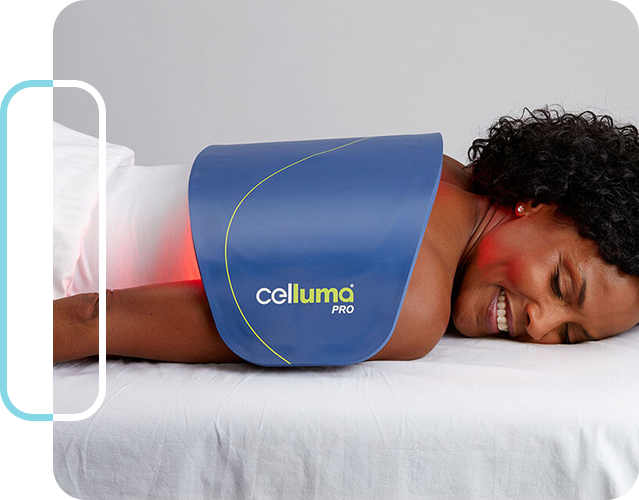 Celluma Light Therapy
Celluma Light Therapy is FDA-cleared for wrinkles, acne, dermal wounds, arthritic pain, muscle/joint pain, and muscle/joint stiffness. Uniform delivery of the light energy is crucial to successful energy absorption by the cells.
Celluma red LED light therapy devices use specific wavelengths of light energy to improve cellular health by accelerating the repair and replenishment of compromised tissue cells for enhanced skin appearance and pain relief.
For this reason, Celluma conforms closely to the area of the body being treated resulting in the unmatched ability to deliver the optimal amount of restorative light energy in each session.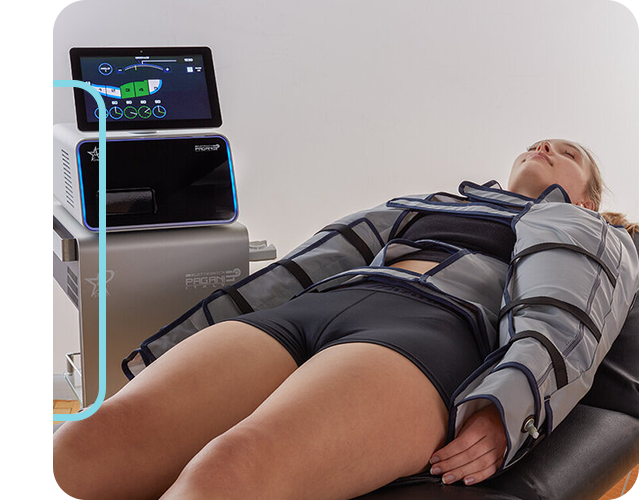 Lymphatic Drainage
PRESSOTHERAPY
The Star Lymphactive presso-massage is the natural answer for drainage and recovery. 10x more effective than traditional "Drainage" massage it enhances the natural processes of your internal organs.
Presso-massage delivers a detoxifying treatment, effectively sculpting body tissue by reducing trapped lymph and water. This very effective lymph, water and toxin drainage, helps restore the body's naturally occurring healing functions.
Once revitalized and oxygenated the tissue slims and redefines. Lymphactive is an extremely useful tool for preventing and reducing water retention, favoring an improved aesthetic appearance of the skin and can aid in preventing cellulite.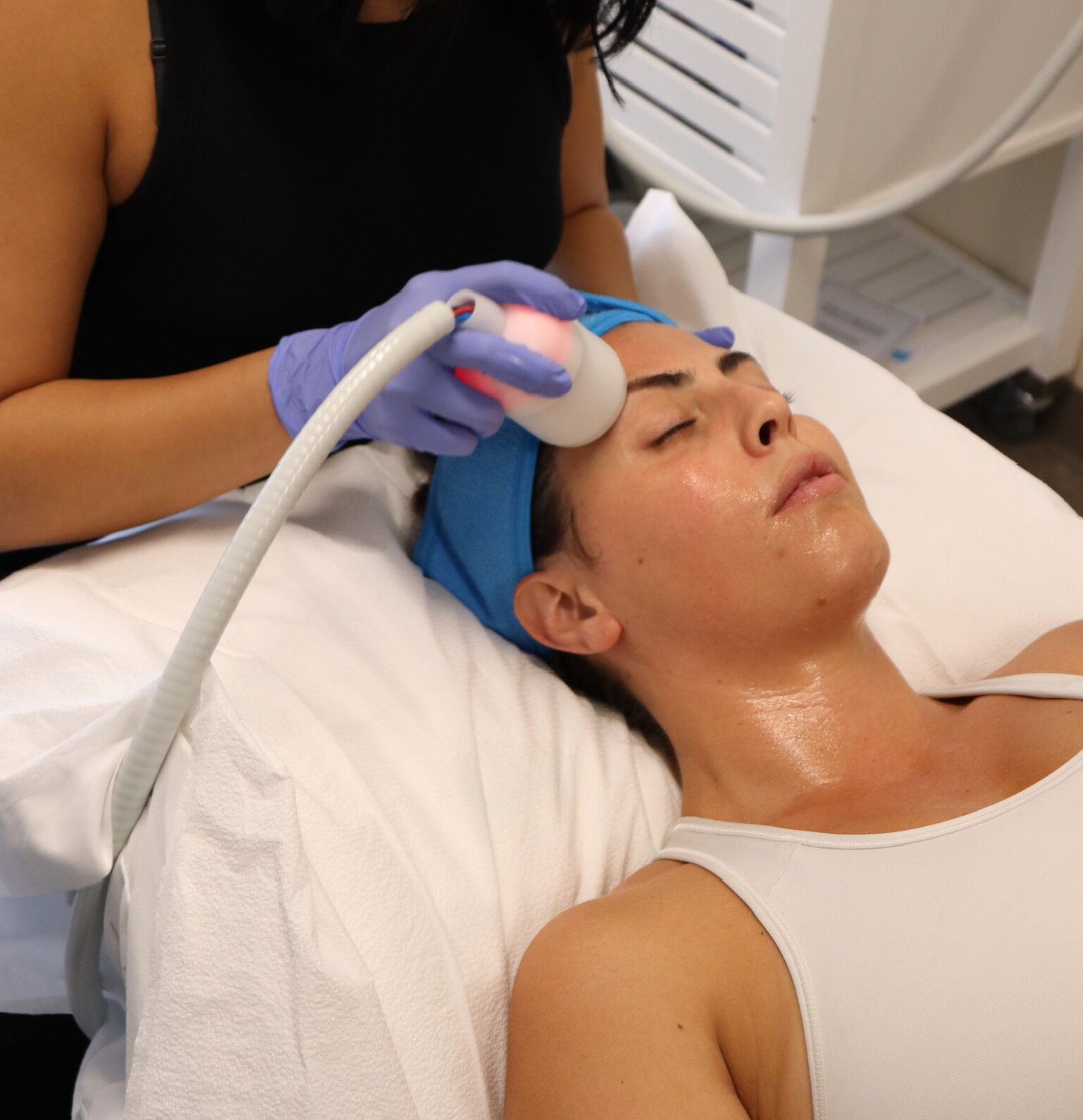 Facial Treatments
Our facial treatments will help to improve the look and feel of your skin while slowing the aging process for those with generally healthy skin.
You have the option to enhance your facial by adding a T-Shock or Icoone treatment. T-Shock uses a wand that transitions from hot to cold to improve elasticity, tighten, and brighten your skin.
The ICOONE uses micro stimulation to reduce the appearance of fine lines and wrinkles. This facial will help you achieve radiant skin. Learn more about our selection of exclusive facial treatments.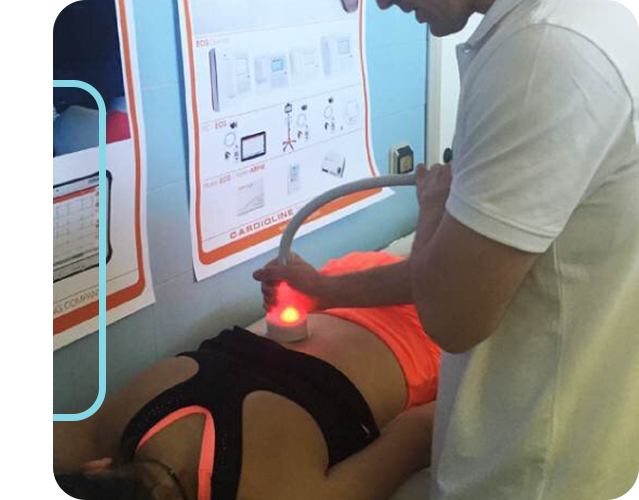 Therapeutic Massage
PAIN, WATER RETENTION, CONSTIPATION?
Rid yourself of the feeling and start the healing with a special massage using our cryo and thermal wand. We treat a localized area for 20 minutes total using warm and cold therapy.
The cold helps to reduce inflammation and the warm helps to relax the muscles to bring relief to the area. And the good news is that we are able to deliver the therapy to both small or large body parts such as the face, neck, elbows, eye area, back, arms, thighs, joints etc.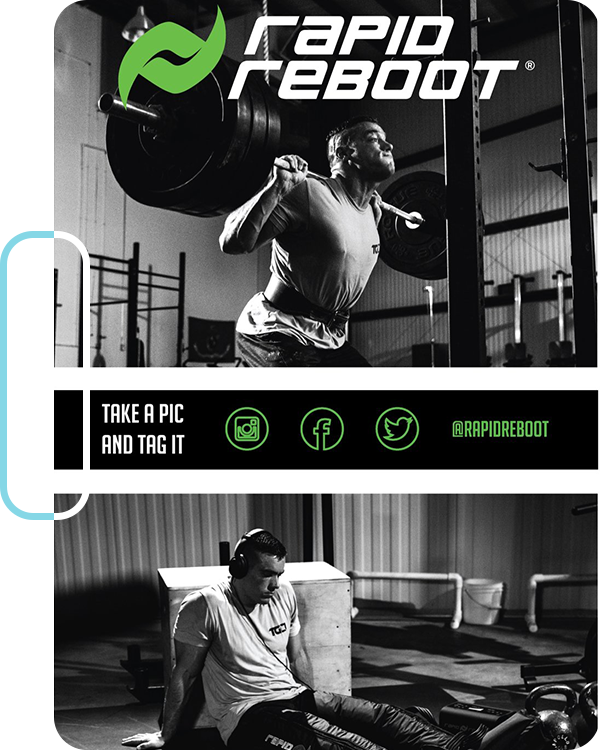 Compression
Make sure to stop-by after an intense workout to use our compression boots.
HOW DOES IT WORK
Rapid Reboot offers quality dynamic compression technology that gives you more for your money – more sizing options for the optimal fit, more pressure settings to fit your preference, more cycles for enhanced efficiency, a seamless interior for a more even dispersion of pressure and greater comfort, and more ease-of-mind with our warranty.
WHAT MAKES IT DIFFERENT
Rapid Reboot compression technology speeds up your body's natural healing processes by enhancing blood flow to your muscles to facilitate cellular repair and protein synthesis, boosting lymphatic drainage to relieve inflammation and reduce swelling, and mobilizing waste products such as lactic acid and excess fluids. What you'll notice is less stiffness and soreness, as well as increased mobility and flexibility.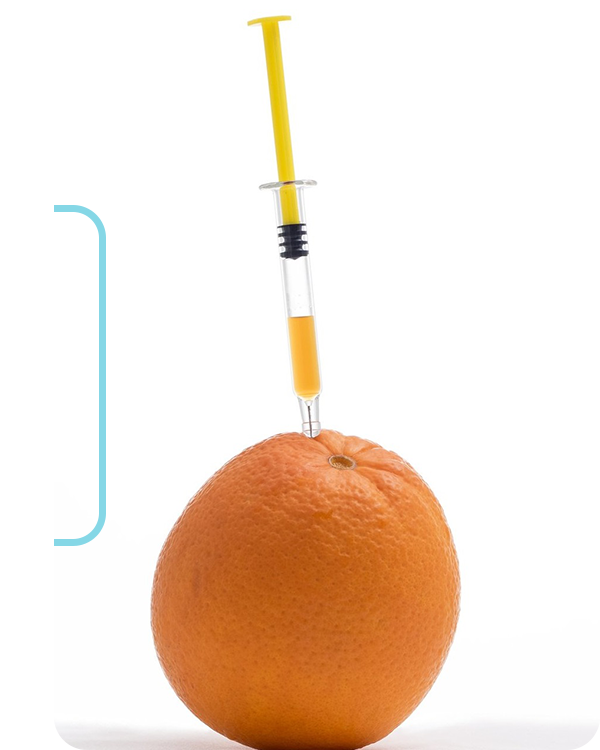 IV Vitamin Drips & Injections From pH Drip Lab
Make sure to stop-by after an intense workout to use our compression boots.
IV VITAMIN THERAPY
IV Vitamin Therapy is a great way to replace lost vitamins and minerals and boost your nutritional status. With the addition of hydration, people love it because it allows for 100 percent max absorption through the bloodstream. We love it because we're about helping you improve your nutrition and feeling your best.
VITAMIN INJECTIONS
Vitamin Injections are a quick and effective way to boost energy, improve appearance, regain focus and increase metabolism. Many people are deficient in critical vitamins their bodies need to stay healthy. It only takes seconds to administer and the benefits can be felt immediately.
THE BENEFITS:
Increased energy

Improved mental clarity

Immune support

Liver detoxification

Added hydration

Cellular rejuvenation

Glowing skin

Boosted metabolism

Stress relief

Faster recovery

Replenish lost nutrients

Anti-aging benefits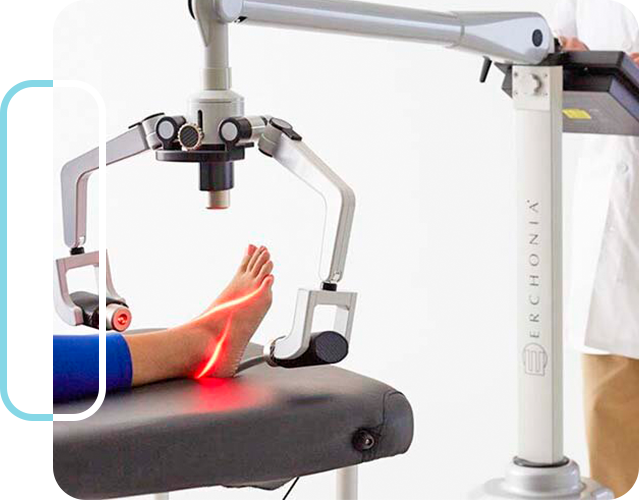 Low Level Laser (pH Drip Lab)
LIVING WITH CHRONIC PAIN?
Combat your chronic pain with low level laser - an opioid-free alternative. This FDA approved modality called the FX 635 Laser treats chronic musculoskeletal pain including chronic low back pain and plantar fasciitis (heel pain).
It also treats a whole range of conditions such as sprains, post surgical pain, osteoarthritis, rheumatoid arthritis carpal tunnel syndrome and even pain from dental work. Those treated with the FX 635 documented a 49% average pain reduction post treatment protocol.
This has proven to reduce pain and inflammation and help repair tissue. You will remain awake throughout the low level laser procedure and you should not experience any scarring, burning or downtime after the procedure is done.
Treatments can last from just a few seconds to several minutes. Depending on your type of pain and condition, you may need six to 12 treatments, give or take.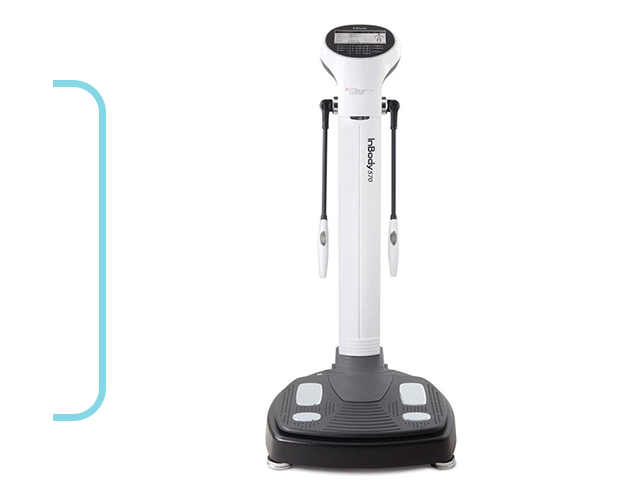 Inbody
Simply weighing yourself provides you little-to-no data on what is actually happening in your body. Go beyond the scale with the InBody Test, a non-invasive body composition analysis that provides a detailed breakdown of your weight in terms of muscle, fat, and water on an InBody Result Sheet. An InBody Test takes under 3 minutes, and the results are incredible.
Know exactly what to work on and where you stand compared to thousands of data points nicely packaged in to one, concise report. Track yourself once a month and get on a schedule for changing your body.