Chiltonic is the leading cryotherapy provider in San Diego, and our therapy clinic provides cold therapy techniques, as well as a number of other services for your convenience. Our mission is to ensure you feel the best you can all around, and we are confident you will love our proactive wellness services! Our staff is friendly and experienced in the industry, and we are eager to work with you to help improve your well-being. Read below to discover the top services offered at Chiltonic. Call Chiltonic today to see how we can help you!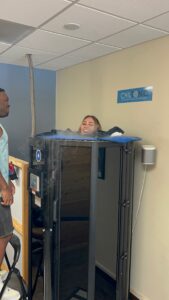 Cryotherapy
Cryotherapy is a cold therapy treatment that takes approximately three minutes. This amazing treatment provides benefits such as reduced inflammation, and you can either take part in facial cryotherapy or local cryotherapy.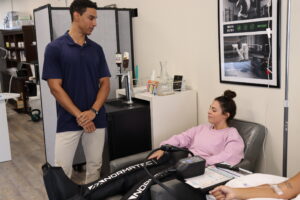 Icoone Body Contouring
If you are looking for a non-invasive treatment to reduce excess fat, look no further than our Icoone Body Contouring! The results are quick and long-lasting, and we encourage you to discover more about this treatment today!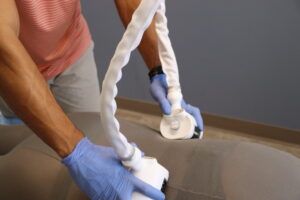 T-Shock Body Sculpting
T-Shock Body Sculpting provides benefits such as slimming and toning! Learn more about our Chiltoning, Bodysculpting, and Star T-Shock services and the benefits each provides.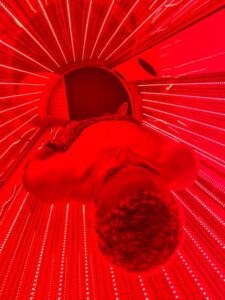 Red Light Therapy Bed
Red Light Therapy is painless, and there is no heat involved. Do you suffer from acne, or do you have other skin issues you would like to resolve? This treatment might be a great fit for you! Contact us today to learn more about the results you can expect after this session.
Whether you need slimming and toning services or are interested in trying our Cryotherapy service, Chiltonic is the therapy clinic to go to for your wellness services. Our team cares about providing a comfortable environment, and our customers' satisfaction comes first. Book now and experience the benefits of our sessions!